I got the frame from China direct (Neo Cycles) with fork, headset, seat collar and a post. They also supplied the bar/stem.
The rest I was already running on my Giant, but I've added a few things such as the Claviculas and the Fiber-Lyte rings.
Here's the build list, with weight (gms)
Frame: Neo Exile Ultimate (975)
Fork: Edge tapered 1.5" (340)
Headset FSA Orbit tapered (80)
Topcap/Expander Soul-Kozak/Extralight (12)
Stem/Handlebar: FSA Plasma Compact - sanded (390)
Crank Arms: THM Clavicula (420)
Chain Rings FibreLyte CF 41/51 (76)
Pedals: Speedplay X1 (150)
Saddle Custom CF integrated (116)
Seat Post Clamp: New Ultimate (8)
Seatpost sleeve: (20)
Brake Levers: SRAM Red - sanded with BTP hoods (250)
Brakes: EE + Swisstop pads (190)
Shift/Brake Cables: Nokon (80)
Rear Derailleur: SRAM Red - sanded (150)
Chain: DuraAce 7900 (230)
Front Derailleur: DuraAce 7900 (66)
Front Wheel: M5, Sapim, Edge 25 (330)
Rear Wheel: Extralite, Sapim, Edge 25 (450)
Cassette: KCNC Alloy 11-23 (110)
Skewers: Tune AC14 (33)
Tires: Veloflex Carbon + glue (600)
Handlebar Tape: Forte CF vinyl (40)
Bottle Cage: Emporelli (16)

Total: 5230g 11.5lbs

Here are some photos:
The latest, with the new saddle and all SRAM sanded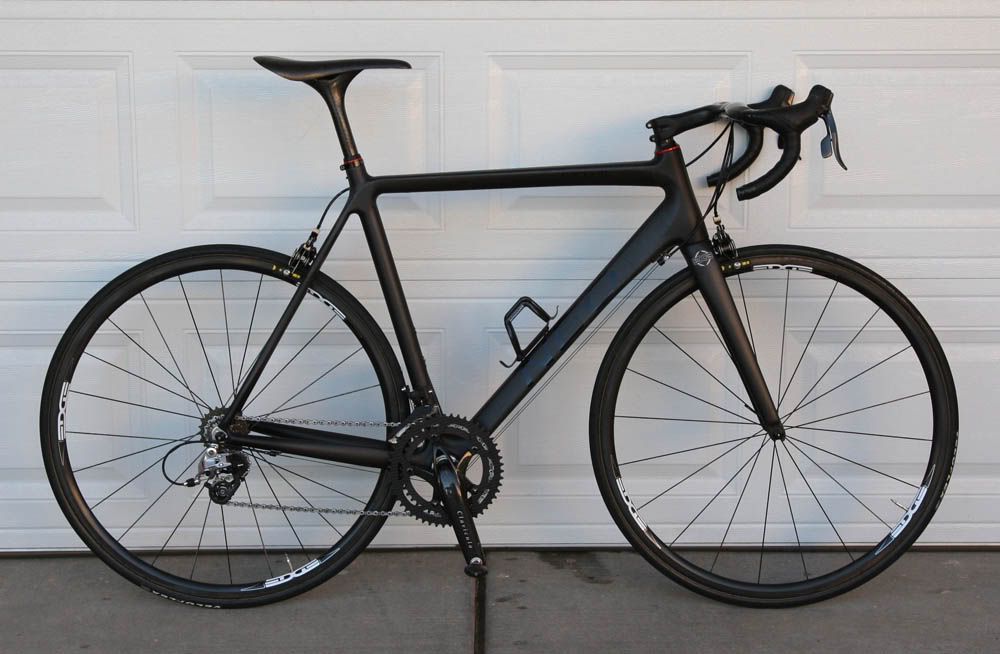 Previous saddle: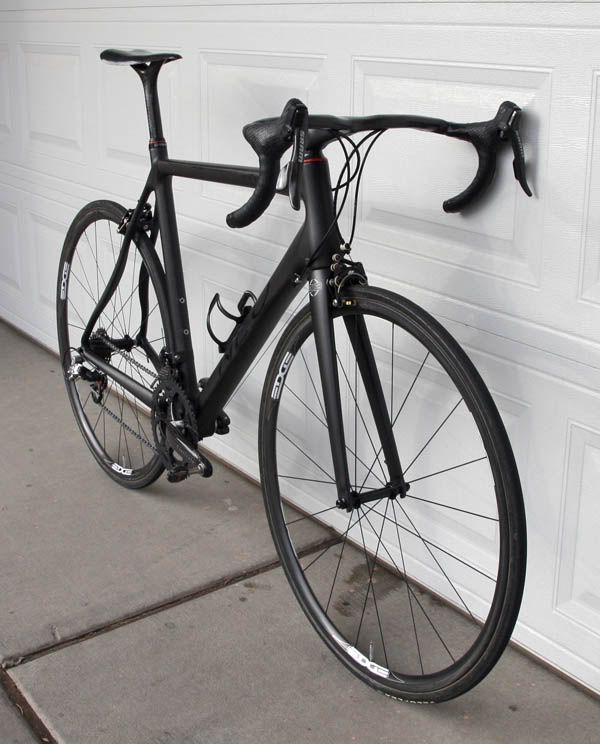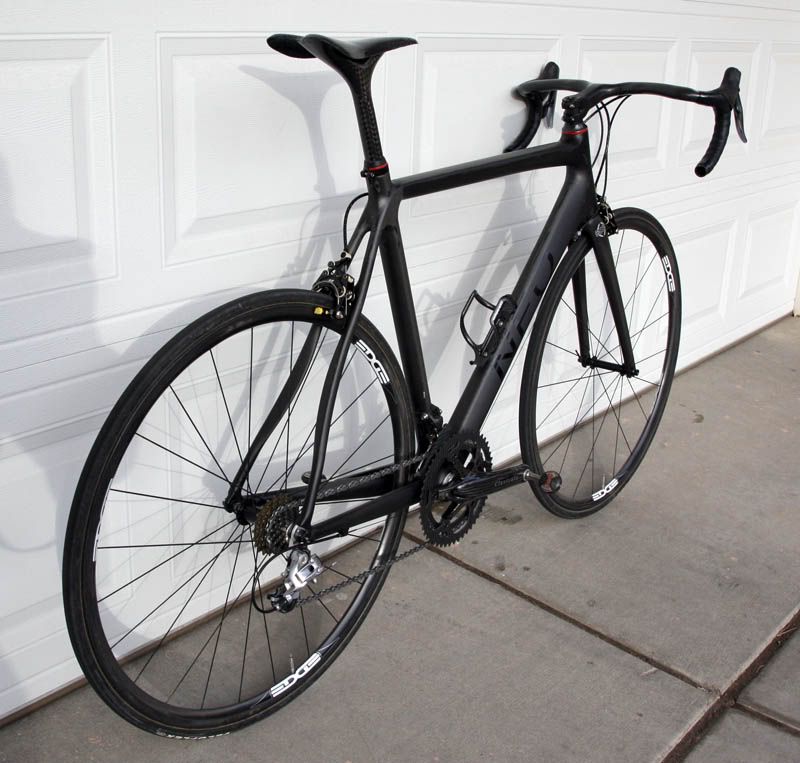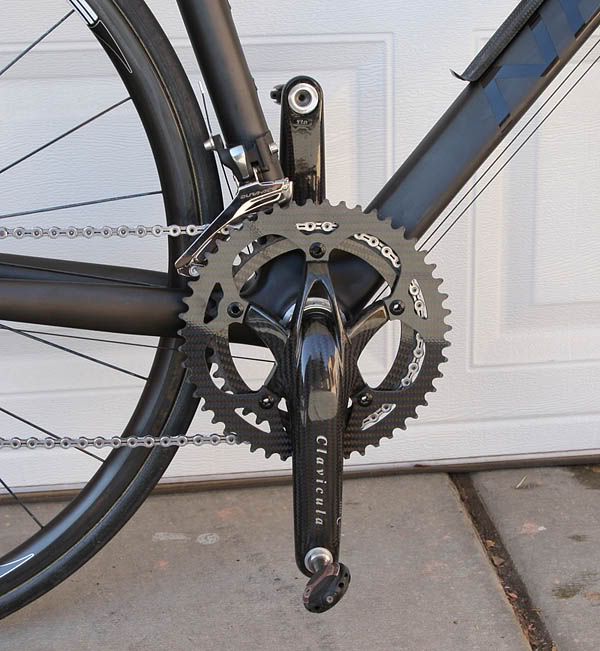 It's a great bike, having ridden it a number of times now, despite the cold weather. The word to describe it is taut. Solid, lively, it runs smoothly.