Hi guys,
I received this week a batch of Veloflex tubulars. The Carbon, Service Course and Record.
That's whay I create the topic, I'd like to let you know how they will perform once I'll install them as soon as the weather is nice again.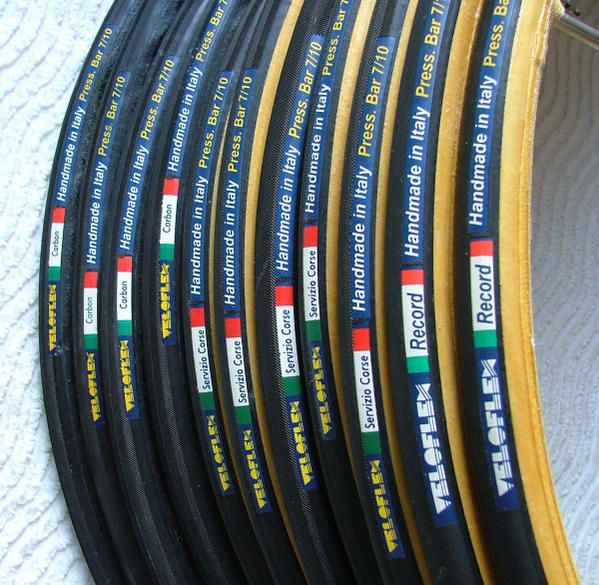 First of all, here are the weights in grams:
Rercord: 185 184
Service Course: 217 217 217 212 212
Carbon: 258 278 278 276
The treads: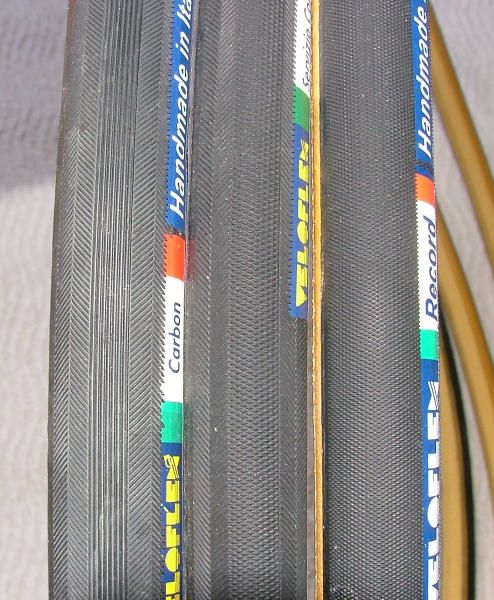 Carbon, Service course, Record
The Service course and the Record are 20mm wide while the Carbon is 22mm.
Claimed weights are 180gr for the Record so it seems true from the 2 I got. The Service course is said to be 210gr, the weight is ok too. The only tubular that is pretty far from the claimed weight is the Carbon with 20-40gr heavier.
Will be updated.